Christmas came early for the Tomlin family! Elle Grace Tomlin, Chris Tomlin's third daughter, was born on December 14, 2020!
Chris shared the exciting announcement on Instagram, "Isn't she lovely… isn't she wonderful. Elle Grace Tomlin has arrived in our world and we couldn't be more grateful. She is precious and beautiful. Babies are miracles. Lauren and I are counting our blessings and soaking up our little 'Miracle of Love.' Time seems to stand still at the moment."
Big sisters Ashlyn, 9 and Madison, 6 were eagerly waiting for Elle and the family was thankful for her healthy arrival!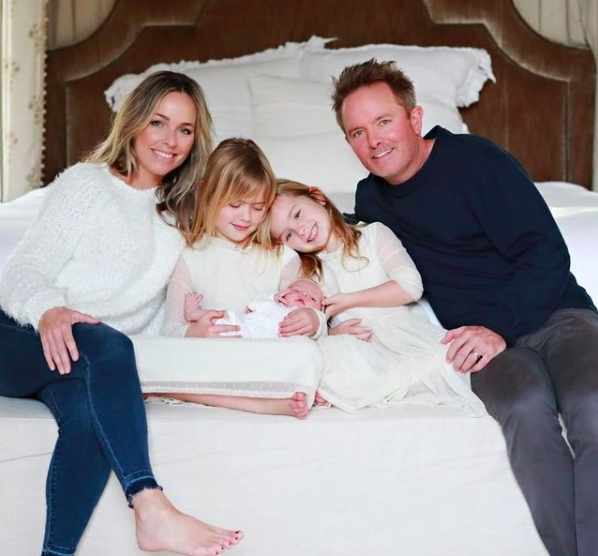 Chris shared back in the fall of 2020 that their third pregnancy was a complete surprise and he almost passed out! But Chris and Lauren were quick to cherish the gift from God which inspired his hit Christmas single "Miracle of Love". The lyrics began to come to him as he reflected on what an incredible gift from God baby Jesus was during Christmas, as well as his own surprise baby joining his family.
Congrats to the Tomlin family, what a blessing!